2008
First idea and sketch.
2014, 2015, 2016, 2017, 2018, 2019
Prototype manufacturing process.
Prototype will be equipped with V8 LS7 engine with race modifications dyno tuned for 701HP and 797Nm.
We using 3D printer and 3D printed models for faster implementation of changes during the development and testing before producing the final body.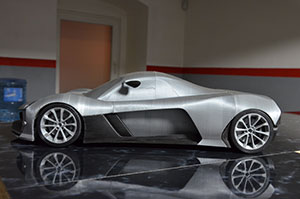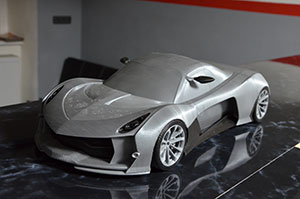 2020
Platform tests.